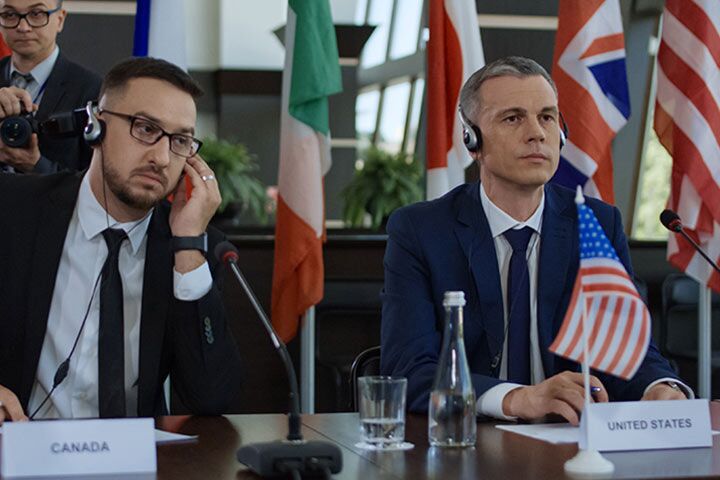 Words have the power to change the world. For this reason, using them accurately in governmental agencies is significant. Whether it's for major conferences, group meetings, or one-on-one sessions with Limited English Proficient (LEP) and/or Deaf persons, Language Resource Center (LRC®) can make communication possible in over 190 languages, by means of professional interpreters with extensive experience in the field.
Instant Access to Professional Interpretation
Our highly qualified interpreters are available when you need them and for as long as you need them, whether it is in person, over the phone, or through video. With any of these types of interpretation, our clients will get accurate, first- grade service. All of our interpreters are carefully screened and required to successfully complete industry-specific terminology, confidentiality, and code of ethics assessments prior to hiring. This ensures that there are no problems in understanding the exact specifications discussed in sessions between our clients and their consumers.
Complete Language Solution
Language Resource Center (LRC®)understands that government agencies have to work around the clock to meet the high volume of demands they get. We've had the privilege of successfully working with Federal, State, City and County Agencies for years, making us familiar with their different service needs and dynamics for service requests. Whether it is emergency services like Disaster Relief or simple tax filings support, Language Resource Center is able to provide superior support and exceed client expectations.
We offer comprehensive interpreting and translation services in over 190 languages and dialects including American Sign Language (ASL).
We offer 24/7 on-site, telephone, and video interpreting in a wide range of areas including legal matters, police investigation, community interviews, license testing, educational and health situations, workshops and seminars, as well as individual or client-group interviews. Other fields of our service includes:-