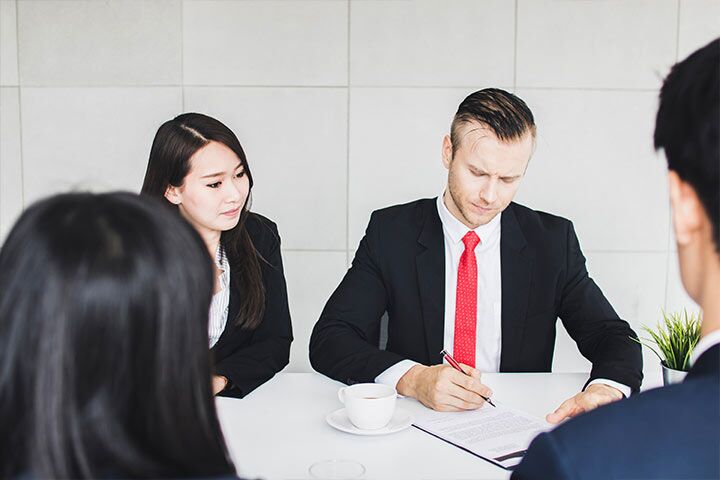 Misinterpretations can make a dramatic difference in any interaction, especially in legal settings. Our legal interpreting and translation services focus on removing communication barriers regardless of the circumstances and language complexity.
Language Resource Center (LRC®) has extensive experience in working with law firms in a wide range of scenarios. We understand that utilizing words exactly as expressed by both parties is critical in this type of scenario. With that in mind, we ensure that our interpreters are fluent speakers of both the source and target language needed, and have completed expansive interpreting training courses consisting of related ethics, terminology, risk and liability management, and more. They have also been thoroughly instructed on issues regarding professionalism, skills, English language and cultural competency to ensure that every interpretation session is professional.
Working With Professionals
Our highly qualified interpreters are available when you need them and for as long as you need them, whether it is in person, over the phone, or through video. With any of these modalities of interpretation, our clients don't need to concern themselves with the quality of interpretation. All of our interpreters are carefully screened and required to successfully complete industry-specific terminology, confidentiality, and code of ethics assessments prior to hiring. This ensures that there are no problems in understanding the exact specifications discussed in sessions between our clients and their consumers.