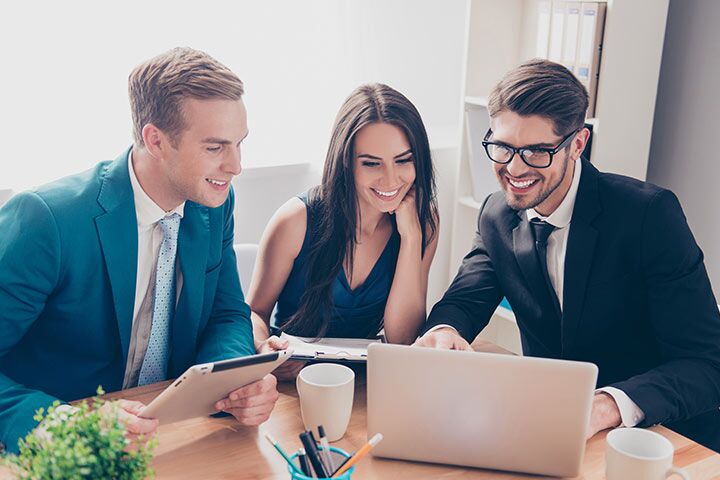 Every entrepreneur knows that the key to running a successful business is clear communication between management, staff, and clients. Miscommunications can complicate simple processes and even topple projects if unaddressed. Unfortunately, this is a common phenomenon when a client or employees have trouble communicating due to a language barrier.
Language Resource Center (LRC®) has extensive experience in working with a wide array of businesses, in situations ranging from formal meetings to start new business, to group gatherings to inform employees with limited English proficiency of new guidelines. Our interpreters are fluent speakers of both the source and target language needed. Additionally, they have completed expansive interpreting training courses consisting of related ethics, terminology, risk and liability management, and more. They have also been thoroughly instructed on issues regarding professionalism, skills, English language and cultural competency to ensure that every interpretation session is professional.
Our professional interpreters and translators are available 24/7 to cover your needs. Offering services in over 190 languages including American Sign Language. Our interpreters have experience in accounting, advertising, banking, business trips, corporation, electronic, franchising, human resource, industry, insurance, investment, job market, information technology, real estate, retail stores, trade, tax-return, telecommunications, and more.
LRC® on-site interpreters will not simply interpret what you or your LEP and/or deaf consumers say; our interpreters will discuss your requirements with you in detail before the actual interpretation to build a foundation of understanding about your business and your objectives. This enables them to provide the optimum interpretation service that can lead you to success when working with LEP or deaf/hard of hearing individuals.